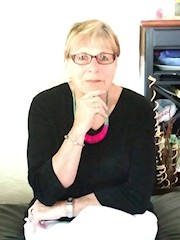 Our October retirees' meeting was well attended with approximately 175
members and guests. Thanks to our Vice Chairman, Orville Clark, our tasty luncheon was catered by Donna Schindler. Assisting Donna in the kitchen was Steve Westrick, Barb Westrick, Peggy Brown, Vicki Noirot, Rose Knott and Ron Wellman. This was exceptional teamwork
and they left the kitchen sparkling clean.
Thanks again to our nurses for the Blood Pressure checks and questions were asked concerning the availability of flu shots here at the monthly meeting. We were informed that there will be No flu shots dispensed at our meeting because last year they ended up sending half of the supply back, as members secured their shots elsewhere. So please make sure you do get your flu shot this year and stay
healthy.
Our meeting opened at 12:00 Noon and was called to order by Chairman, Ted Fleming.
Roll call of officers and all were present. Orville Clark led using the Pledge of Allegiance, with
Norma English offering an invocation. Norma does this for us and her kind words are a comfort and a soothing lead-in to our monthly meeting.
A moment of silence was held for our deceased members.
I read the minutes of the previous meeting, and Orville Clark read the financial report.
Peggie Sponsler thanked the membership for allowing her the privilege of going to Black Lake. She reminded us that: NO UNION = NO RIGHTS!
It is not surprising that workers without a union are often subject to arbitrariness and unfairness on the job.
Workers without a contract are considered "employees at will." That means they can be fired
at any time and without reason, the only exceptions are termination for discrimination, whistle-blowing or union organizing.
In fact, when looking at laws affecting workers, it is good to think of this; laws like the minimum wage, worker's comp, overtime, OSHA and ERISA (governing pensions and profit sharing) provide the bare minimum that applies to everyone. For non-union workers, however, the bare minimum becomes a ceiling-no one promises rights any higher. For union workers, on the other hand, the bare minimum is just the floor-they always bargain
for rights and benefits above the bare minimum set by the law.
No surprise then that union wages are better, union shops are safer and union jobs are more secure! For more information like this go to
https://uaw.org/organize/no-union-no-rights/
Ted reminded us that our Union has fought long and hard for many years and we must never forget that there are candidates running for office that DO NOT have workers rights in their agenda. We all know who is with us and who is against us. As a nation, the only influence we have is when we go to the ballot box…make it count.
President Keith Boecker spoke on the fact that this year's election is crucial to working people and he said, "We must let our voices be heard". He told us that in the state of Ohio there are 9,516 active members who are NOT registered to vote since the last Presidential election, and 2,369 of those have been deleted from the system; then he added… we have 15,859 retired workers from the state of Ohio that are NOT registered and that 6,396 of those
voters were deleted because they have not voted in an election since our last Presidential election. Let's all double check to ensure our vote counts. Go to
canivote.org
and check for your eligibility to vote. It has NEVER been more important.
Orville Clark attended a conference in Columbus and reminded us to be careful of whom we vote for. He said, "Vote for someone who will be mindful of retaining our benefits…None of us wants to or HAVE to return to work".
Dan Perez, UAW/GM benefit representative, reminded us that October is Breast Cancer Awareness Month. We should all remind our loved ones to get their mammograms. Dan mentioned that there was a slight mix-up with about 3,100 members in the UAW Medical Trust and that this mix-up might result in some people receiving letters to complete. It is not a problem, just a minor hiccup in the system and if you do get one of these letters, just complete it and the problem will be solved.
It was brought to the membership's attention that Leanzie "Liz" Kelsaw, wife of Richard Kelsaw passed away on October 2 in Ft. Wayne Indiana. It was mentioned that she was beloved by many for her dedication to always helping the UAW membership there in Ft. Wayne. A vote was taken to send her flowers from our Local retiree membership.
Our Christmas Party will be Thursday, December 1. Arrangements are pending. To facilitate the purchase of tickets, "Union Strong" cards will be printed and a different color will signify what level union dues are paid. As an example ,it was mentioned that $1.00, $2.00, $3.00 and $4.00 and up will each have a different color card and that way no one will have to search an alphabetized list; the color code will denote how much is to be paid. These cards will be available at the November meeting.
With recent developments pertaining to our plant and the soon to be reduced workforce,
Ted brought up that this will eventually affect the money/dues that support our Union Hall. Decisions will eventually have to be made especially as to feasibility of maintaining two UAW halls, the main all and the Memorial Hall.
Halloween means fun and parades and candy! We took a vote and it passed, we will donate $200 from our retirees fund towards the Halloween candy purchase for the parade this year.
Looking forward to seeing you at our next meeting on November 3. Food served at 10:30 a.m and the meeting starts at Noon!
Submitted By:
Dorothy Engelhaupt
Local 211 UAW
Retiree Recording Secretary