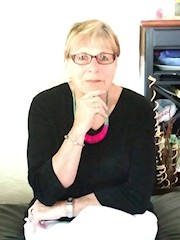 We welcomed New Year 2017 with 175 members and guests braving the snow and cold to attend our retirees meeting. "Happy new Year" was the greeting of choice as old friends and former co-workers mingled and lunched together. Peggie Sponsler, once again, ensured that appetites were satisfied with her Hot Beef and Sloppy Joe sandwiches. Orville Clark assisted Peggie in the kitchen until kitchen crew arrived. A big "thank you" to Ray Burzyck, Lydia and Ralph Fleming and Dennis Harr for taking on the kitchen duties on short notice.
Thanks again to the Defiance County Public Health Department nurses who came in to do Blood Pressure checks; we appreciate it.
Our meeting was called to order by Chairman Ted Fleming at 12:00 Noon and roll call of officers found all in attendance. Orville Clark led us in the Pledge of Allegiance and we had a moment of silence for our deceased members. Orville read the financial report and it was accepted by the membership.
Vice-President Larry Cooper presented President, Keith Boecker's report and informed us that a few unexpected expensive repairs were needed to our Union Hall over the Holidays. Repairs were needed to the boiler and the A/C units. Larry also informed us that rising expenses and fewer membership dues prompt a request for members to begin (if possible) to get their retiree news online by going to http://www.uawlocal211.com. Eventually we might only receive our paper copy every other month or quarterly.
Darla Rickenberg spoke on SAD, seasonal affective disorder and that if anyone feels this is affecting their daily life i.e. depression, they can contact her in the benefits office and she will assist you in receiving help. For those not aware of this disorder, the Mayo Clinic explains it here at their site http://www.mayoclinic.org/diseases-conditions/seasonal-affective-disorder/basics/symptoms/CON-20021047
If you are concerned about the GOP making changes to Medicare, Social Security, Medicaid etc., there is a phone number where you can call and voice your opinion and or concerns to your elected officials. Call 866-828-4162 and you will be directed to the appropriate Senator or Congressman where you can address your issue. This is considered a very viable method to be heard by the powers that be.
Chairman Ted Fleming made mention that if you have time, it would be nice if people would stop by the nursing homes and visit with the residents. Many times you will encounter some our GM brothers and sisters and this would brighten their day and most likely yours too. To quote Maya Angelou… "They may forget your name, but they will never forget how you made them feel."
Looking forward to seeing you at our next meeting on Thursday February 2nd, lunch will be served at 10:30 A.M. and the meeting starts at Noon.
Reminder: Kitchen help who signed up for February is Rick Thompson and group, thank you in advance for your help.
Submitted By:
Dorothy Engelhaupt
Local 211 UAW
Retiree Recording Secretary
---
CONDOLENCES

To our bereaved members and their families, we offer our sincere condolences for the loss of their loved ones. We extend our sincere sympathy to the families of


Larry Fleming – Retired 7/06

Clyde Sergent – Retired 5/88

Willie Patrick – Retired 3/93

Benjamin Carter – Retired 10/90

Gary Armstrong – Retired 4/95

Donald Crampton – Retired 5/90

James Suggs – Retired 3/95

Thomas Mathers – Retired 1/80

Roger Closson – Retired 3/89