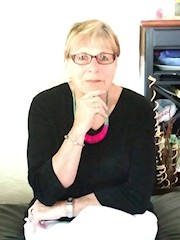 We welcomed 187 members and guests to our March Retirees' meeting. Peggie Sponsler came through once again with a delicious menu of hot chicken sandwiches, Peggie's secret recipe baked beans, Sherry Fleming's delicious macaroni salad, and all our standard sides were enjoyed by all. Thanks to our kitchen helpers, Pat and Ade Kuhlman, John and Carol Ehlinger, Jerry and Karen Mangas, and Lois and Jim Eis.
We thanked the Defiance County Public Health Dept. nurses, Katie Fitzwater and Stacy Lucas, who provide our members with BP checks at our meetings.
The meeting was called to order at 12:00 noon by Chairman Ted Fleming. Vice Chairman Orville Clark led us in the Pledge of Allegiance and we observed a moment of silence for our deceased members.
President Keith Boecker informed us that local contract talks are progressing with General Motors.
BENEFITS

Dan Perez spoke to us concerning Power of Attorney. This document names someone you designate to "take care of your business" in the event you cannot. It's a powerful document, so this is something you should contact Dan or Darla in Benefits Office at 419-784-5399, Wednesday through Friday for the needed assistance with this matter. Dan counsels, "Members should be absolutely certain of who you grant POA to and trust them without doubt in regards to your benefits".
Dan reminded us that EVERY retiree/surviving spouse/eligible dependent should have the
following insurance cards: Health Insurance Card -- Aetna 1-800-663-0885 or Blue Cross - 1-800-482-2210; Davis Vision Card 1-888-234-5165; Express Scripts Prescription Card 1-866-662-0274. I've included the phone numbers in case you need a new or replacement card. There is no card needed for Delta Dental. The retiree's Social Security number is used as the ID. Medicare card: 1-800-MEDICARE
For anyone wanting to quit smoking, there is help through your insurance plan. Under Blue Cross, it's the TOBACCO CESSATION COACHING PROGRAM. Call 1-855-326-5102.
LEGAL SERVICE

Elizabeth Schuller, Managing Attorney UAW Legal Service, was on hand to remind us that UAW Legal is taking new cases and their toll free number is 800-482-7700. Eligible participants are active and retired UAW-represented employees and their surviving spouses. The plan offers "office work" benefits which include advice, document preparation, document review, factual and legal research and correspondence. No representation will be provided by the plan in court or in any litigation situation. Elizabeth will attend our April meeting for follow up questions.
BLACK LAKE CAMPING OPPORTUNITIES

We got some pretty bright sunshine outside today and that might make your minds drift to summer and camping. As UAW retirees we're fortunate to have a beautiful camping experience available to us at "Black Lake". You can park a camper or pitch a tent, kick back and relax with new limited time pricing for camp sites in Black Lake's forest and untouched wilderness. Camp sites are available for $28 per day and pets are allowed for a fee of $5.00 a day. Open May 6th through late fall. Check in time on day of arrival is 2:00 p.m. and check out time on day of departure is 10:00 a.m. If interested, call the Walter & May Reuther Family Education Center at (989) 733-8521 to make your reservation. They'll leave the light on for you and just tell them Ted Fleming sent you!!
Ted reminded us that we must fight to protect our Social Security and Medicare. We worked for it and it belongs to us. However, there are several in Washington who would like to slash our benefits. We collected signatures on petitions to be delivered to our representatives, listing our concerns. These signed petitions are a reminder to all our legislators that we are watching closely.
The membership approved donations to Relay for Life and Hospice.
It was brought up that our Union brother Robert Dietz, is in a nursing home at 9766 Old Port Cove, Bristol, Indiana 46507. He would welcome hearing from his friends at Local 211. Drop him a line and bring him some cheer. Our fellowship extends beyond our Union Hall.
NOMINATIONS

The current Local 211 Retired Workers Chapter executive board members 3 year terms will expire June 1st. Nominations for these positions will be taken at the April 6th retiree union meeting. Ted stressed, these positions are a 3 year commitment to our union and require serious consideration. If elected, your attendance at monthly meetings is required as well as occasional participation at other functions such as rallies, marches and protests.
These obligations are always interesting and quite rewarding. I speak from firsthand experience. I can never begin to repay the union for the education I've received. As the Recording Secretary, I attended Black Lake UAW Family Education Center
in Michigan.
I was privileged to attend the Alliance of Retired Americans meeting in Columbus last year and the speakers were all inspirational and dedicated to preserving the hard fought wins of all unions. So come to our April meeting and be ready to nominate someone or throw your hat in for nomination. These are not paid positions. And in accordance with Article 38, Sec 6: It shall be the duty and obligation of all Local Union Officers to support, advance and carry out all provisions and policies of the UAW Constitution and this local.
Submitted By:
Dorothy Engelhaupt
Local 211 UAW
Retiree Recording Secretary
---
CONDOLENCES

To our bereaved members and their families, we offer our sincere condolences for the loss of their loved ones. We extend our sincere sympathy to the families of





Raymond DeLeon – Active Aramark

Patsy Graziani – Retired 8/02