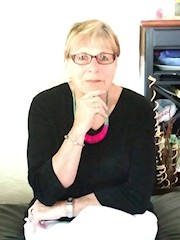 The drenching rain didn't deter the 175 members and guests who braved the weather to attend our May retiree meeting; always great fun to visit and lunch with all. Ted arranged to have his "guys" fire up the Bar-B-Q and grill the brats, sausage, and hot dogs. Sherry Fleming made great pots of beans, and our kitchen help, Harold and Ruth Williams, Bill and Nylice Thomas, and Bob Brown, served up a great lunch. None of this would be possible without the joint efforts of our members.
Chairman Ted Fleming called our meeting to order at 12:00 noon and held a roll call of officers and all were present.
Orville Clark led us in the pledge of Allegiance and Dick Wyse offered an invocation. A moment of silence was observed for our deceased members.
We received Thank You cards from Darla Rickenberg for the gift our membership sent on the passing of her mother. Peggie Sponsler thanked us for the parting gift presented to her at last month's meeting in recognition of her 16 years of dedicated service to the UAW Retirees Board.
President Keith Boecker mentioned that extensive repairs are being made to the plant's roof, so that's a good sign that our plant has a future
Darla Rickenberg spoke concerning new mobile apps for smart phones where, with Blue Cross, one has access to multiple functions relating to deductibles, search for covered services, check claim status, view EOB's etc.
With the Express Scripts app, members have instant access to claims, history, refills, renewals, and can manage meds., and locate a pharmacy. The Trust is focusing on colon cancer prevention. Retiree benefits allow 1 screening colonoscopy or flexible sigmoidoscopy or barium enema ONCE every 10 years for members 50 yrs or older. In order to be covered by insurance, a participating/in network provider MUST be used for screening colonoscopies and time limits apply (once every 10 yrs. As noted). Members should always ask questions to Benefits before having procedures done.
On a lighter note, Darla gave us some fun facts on UAW-GM Retirees: The oldest retiree is 106 yrs. old as of May 4th, 2017, and the second oldest will be 106 yrs. old as of today, May 5th, 2017. The oldest surviving spouse is 110 on June 27th, 2017, and the second oldest surviving spouse will be 109 on May 16, 2017. There are 15,462 retirees that are 90 yrs. old or older. Finally, the last statistic mentioned was the majority of UAW-GM retirees live in Michigan, Ohio, Indiana, and Florida (in that order).
Ted mentioned he has 4 billets open for members to enjoy a week at Black Lake, the Walter and May Reuther Family Education Center, Onaway, Michigan. The dates are July 16th till the 21st, 2017. If you'd be interested in enjoying a week at Black Lake, let Ted know. It's a beautiful place and quite a privilege as a UAW member to be able to avail yourself of this amenity.
The Richard T. Gosser 14th annual Golf Classic will be held July 30th at the Thunderbird Hills Golf Course in Huron, OH. This golf outing is instrumental in providing college tuition assistance. Applications are now being accepted from 2017 graduates.
Nominations were accepted for Peggie Sponsler's position of Sergeant-at-arms. Accepting their nominations were Bob Breckler and Ivan Burgei. No one has chosen to nominate for Recording Secretary; if anyone is interested in nominating someone or themselves, we'd welcome you. It's a very rewarding position and I'd be more than happy to assist anyone wanting to do this.
Our next meeting will be Thursday, June 1st., 2017. Lunch served at 10:30 and meeting beings at 12:00 noon. As a reminder, kitchen volunteers are Ray Burzyck, Dick and Shirley Carr, and Keith Winnie.
Submitted By:
Dorothy Engelhaupt
Local 211 UAW
Retiree Recording Secretary
---
CONDOLENCES

To our bereaved members and their families, we offer our sincere condolences for the loss of their loved ones. We extend our sincere sympathy to the families of


Robert Dietz – Retired 1/2000

Dale Kiblin - Retired 8/1986

Howard Smith - Retired 2/1989

Dan Degler - Retired 3/1988

Bessie Smith - Retired 5/1980

Robert Houston - Retired 4/1997